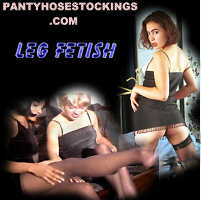 Put one of our banners on your site. You will be listed based on how much traffic you send. Send us the url of our link phlinks @ (remove this) pantyhosestockings.com


To load your current data, please enter your ID, username and password.






Terms and Conditions
 
1.  You may not use any form of spam to promote the site  
2.  You may not say anything misleading in your advertising
3.  We reserve the right to terminate any webmaster that we believe 
    is abusing  this opportunity based solely on our opinion.
4.  This does not create a legal partnership between you and MC Studios Inc. 
5.  These terms may be changed so check back from time to time.
6.  You agree to have no claim against this site or its owners and
    the only money due to you is your percentage of payments as calculated by ccbill.
7.  Your payments will come directly from CCbill.
8.  If you use our sample images you may not alter them except to resize.
9.  You must own a website and give us the url.  You can put links on other sites.
10. You may not use pantyhosestockings.com in the title or url of your pages.  You may not use
    pages that redirect traffic when opened.  All traffic must be sent by actual clicks.
    Exit or entrance popups are allowed.




| | |
| --- | --- |
| Current ID | |
| Username | |
| Password | |
| | |



link to http://www.pantyhosestockings.com
More banners to be added soon.
---

Webasters: Make money by adding streaming videos to your site There are good video feeds for pantyhose legs and foot fetish. You will be able to get a 30% commission selling our videos , other pantyhose or all of their other videos.
---

If you are not a webmaster Click here for more
---